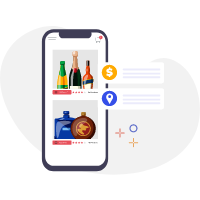 Register into the Fox Alcohol app, browse or filter liquor product items and place a liquor order you want.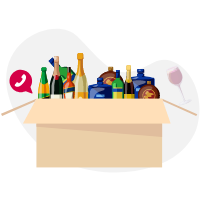 The liquor store receives liquor orders, checks the stock, and fulfils packing and delivery requirements.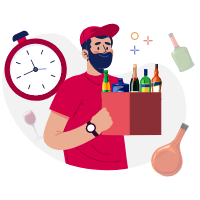 A delivery person provided you with your liquor item, and you provided feedback about your experience.
Download Fox-Alcohol App
With the alcohol customer app, you can get a liquor product whenever and wherever you want. Apps allow you to register using your name, email address, phone number, and social media account such as Facebook or Google. The products can be searched or customized after login with filters for timing, rating, and pricing.
An alcohol store listing is available with information such as name, offer details, ratings, etc. Also, you can see stores based on categories. After choosing a store, you can see items, select the product, and place the liquor orders. You can add the product to the cart, to order in future. Furthermore, you can pay securely for the alcohol and track your order with advanced GPS integration in the app.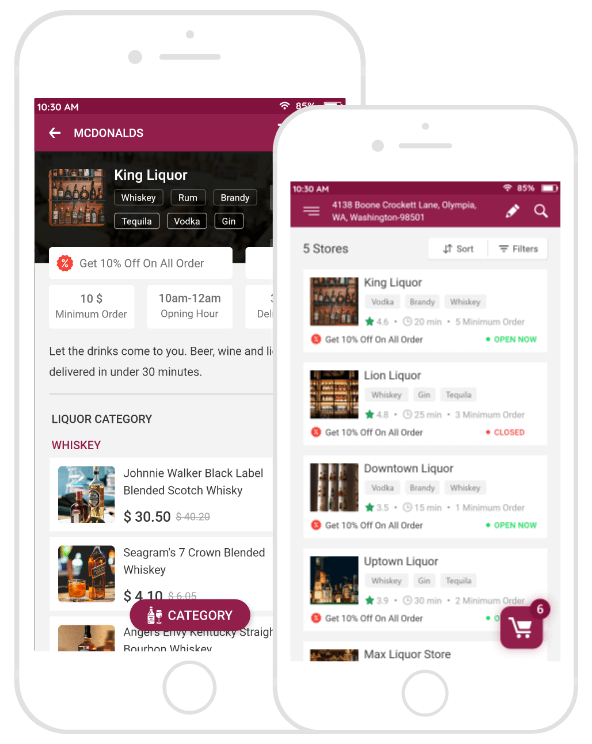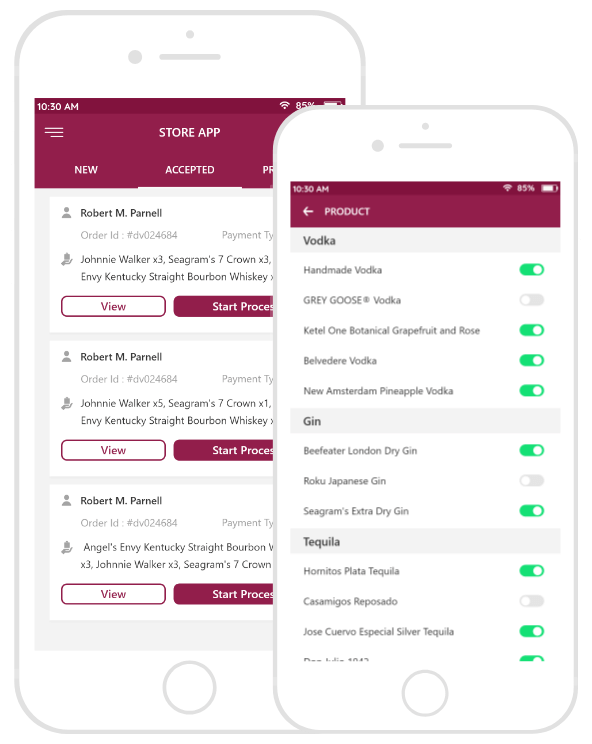 Become a Partner
You can expand your liquor or supermarket business online with the alcohol store app. During registration, you will need to provide information like your name, email address, and contact information. The admin panel lets you add store details like store name, product details, delivery radius, estimated delivery time, and packaging charges.
You can add information to the store panel in the app to manage your store business. You will receive the order request once the admin has approved your store request. You manage customer requests with the accept or decline option. Moreover, the app lets you see, manage, and track past and upcoming order history, earning reports, offers, and more.